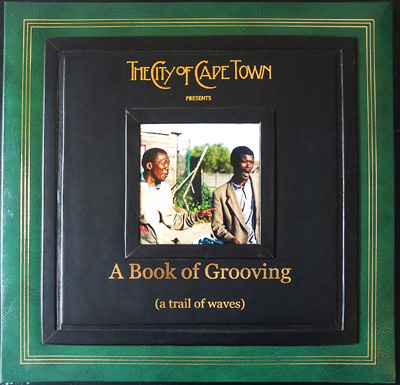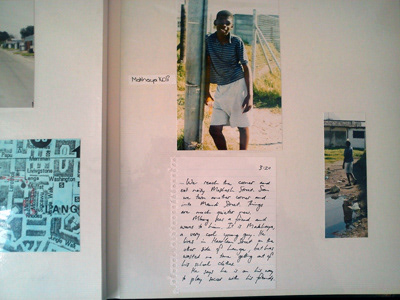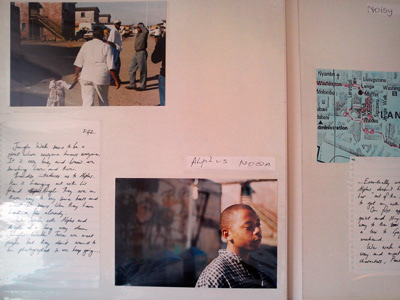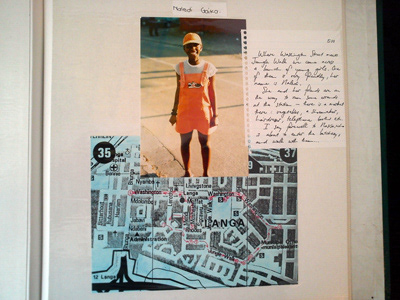 A Book of Grooving- (a trail of waves)
Cape Town, 1999

The artist takes an afternoon walk around the township of Langa. He greets passers-by on the street, and when someone returns the greeting they are approached. It is requested to accompany them until they greet someone else. When this happens, the artist walks with that new person until they in turn greet somebody. During the course of the afternoon, a route unfolds which winds through the entire township following the routes of 18 people. The afternoon is documented with audio recordings of the participant's voices, photographs, notes on each encounter and maps of the route. 
FR

L'artiste fait une promenade un après-midi autour du township de Langa. Il salue les passants dans la rue, et quand quelqu'un lui renvoie son salut, l'artiste s'approche et l'accompagne jusqu'à ce qu'ils saluent ensemble à nouveau quelqu'un. Quand cela arrive, l'artiste marche avec la nouvelle personne jusqu'à ce qu'à leur tour, ils saluent quelqu'un. Pendant l'après-midi, un chemin où les vents nous mènent à travers le township tout entier, croisant la route de 18 personnes.
Cet après-midi est documenté avec des enregistrements audios des voix des participants, des photographies, des notes sur chacune des rencontres faites chemin faisant.